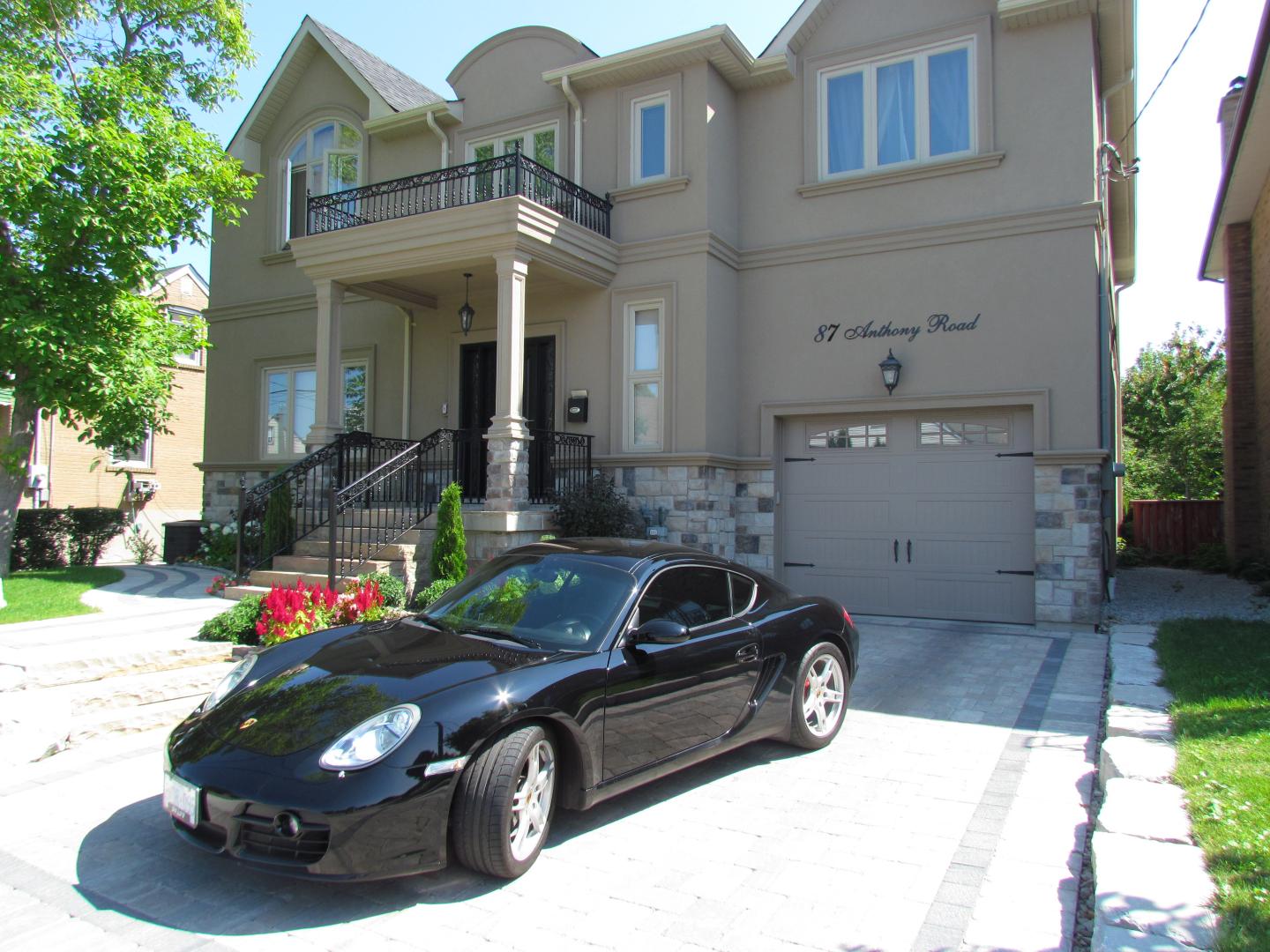 Are you looking for a luxury home builder in East York?
Building a luxury home in East York is rewarding yet challenging. From floor planning to actual construction, it can be such an overwhelming undertaking. This is especially for new homeowners who have no prior experience in managing relationships with architects, and different subcontractors. Are you planning to put up a new luxury home in the Mississauga area? Contact Cass-A-Bella Construction today. At Cass-A-Bella Construction, we provide end-to-end solutions, guaranteeing our customers a smooth experience throughout the project. Therefore, we will design and build your vision, when it comes to luxury home building. Why choose Cass-A-Bella Construction for custom home construction in East York?
Please fill out the form and we will get back to you as soon as possible.
"Cass-A-Bella Construction was amazing to work with! Fernando is extremely professional, very kind and professional to work with. Will recommend in the future!"
- J.D. Fillmore
With over 100+ homes completed, Cass-A-Bella Construction continues to provide quality workmanship and craftsmanship in all our designs and builds. We strive for excellence and to provide our customers with the home building industries most comprehensive pricing quotation on all our projects. We are honest and upfront regarding all the costs for supplies and specifications. We keep all of our projects on budget and provide value for all upgrades and modifications made during the construction phase.
His long time friend, Charles Sciberras, one of Toronto's most respected design/cost professionals with over twenty years of experience is one of the assets that sets Cass-A-Bella apart from their competition. The combination of Fernando and Charles each skillfully doing their respective part in the company has allowed the company to run smoothly and effectively. Charles Sciberras has designed hundreds of projects, all focused on architectural considerations, return on investment, family functionality and budget requirements. He presently designs the over all look and functionality of each project calculating the cost in relationship to investment.
Meet The Team
---
Charles Sciberras & Fernando Duarte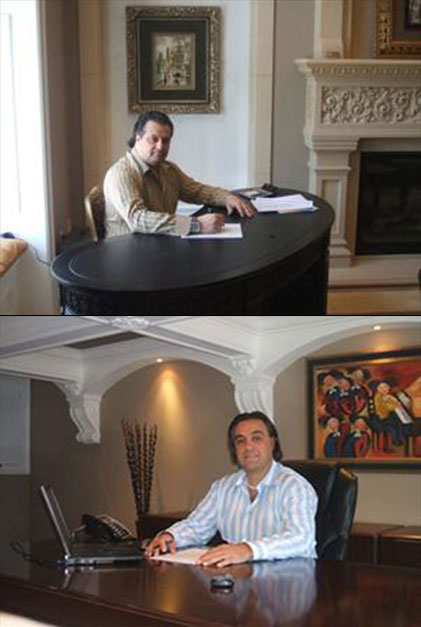 We Cover Project Planning, Design and Construction
At Cass-A-Bella Construction, we ensure a solution-oriented approach in any luxury home construction project. We have a well-equipped team of luxury home builders who handle the A to Z of luxury home construction. We provide luxury home designing, come up with architectural drawings, seek approvals on behalf of the client, and ensure complete construction. In that regard, you will not have to worry about managing subcontractors at every stage. Just trust us and we will provide an in-house team to handle every phase from the start to completion.
We Bring in Professionalism and High-Level Second Floor Addition Experience
Second floor addition Toronto is an involving undertaking, requiring keen attention to every detail. This is right from floor planning to nailing down the roof. In that regard, it is advisable that you hire an experienced and reliable contractor. At Cass-A-Bella Construction, we ensure professionalism and bring in years of experience. Our project engineers, architects, and homebuilders have a professional qualification and come with years of experience. Thus, our professionals shall help you to visualize the final project of second floor additions in East York even before the construction has started.
Licensed and Registered Home Builders
Building a luxury home is such a huge investment. To protect your financial input, engage the services of qualified and licensed persons. At Cass-A-Bella Construction, our builders are registered and licensed to provide luxury homebuilding solutions in Toronto and the greater GTA area. We ensure compliance with the city and federal bylaws when it comes to construction of a custom home. In that regard, you are assured a smooth luxury home construction process from the beginning to the end.
Fast and Reliable Luxury Home Construction
Trust Cass-A-Bella Construction, the best luxury homebuilders in Mississauga for a fast and reliable luxury home construction. At the beginning of the project, we come up with a project plan that is in accordance with the customers' expectations. Therefore, we plan every phase such that your luxury home will be ready within the expected timelines. Are you looking for the best luxury home builders in East York? Talk to Cass-A-Bella Construction today and experience high-level professionalism when it comes to construction of a luxury home.
Cass-A-Bella Construction Guarantee
Why do we offer this Guarantee?
We believe the home owner needs to feel confident when dealing with the home builder at all times. At Cass-A-Bella Consruction, we will undertake the home construction project from start to end while providing the home owner an open door of communication during the entire design and construction phases. Cass-A-Bella Construction is a Tarion Home builder and our construction management experience allows us to raise home building to a higher standard with expert project management, planning, scheduling and budgeting. We look forward to building your dream home or adding more living space to your existing home.
Things To Do In Mississauga
Mississauga is one of the most attractive cities in Canada. Are you looking for things to do in Mississauga? Here are some top sights in Mississauga. Kariya Park Mississauga Featuring a serene Japanese-inspired garden, Kariya Park is a top attraction site in Mississauga. The park is open to the public and offers a great recreational site for the whole family. Explore Port Credit the Historic Village Port Credit is a historic village that sits along the shoreline of Lake Ontario. The lovely village is a heritage conservation area, featuring the old town atmosphere. Gather with Friends at the Celebration Square Located at the heart of Mississauga, the celebration square is a great recreational place where you can meet and catch up with friends. The celebration square is famous for the ice skating rink from late November. Mississauga is an amazing place to be. The Mississauga attractions we have covered provide family-friendly sceneries.